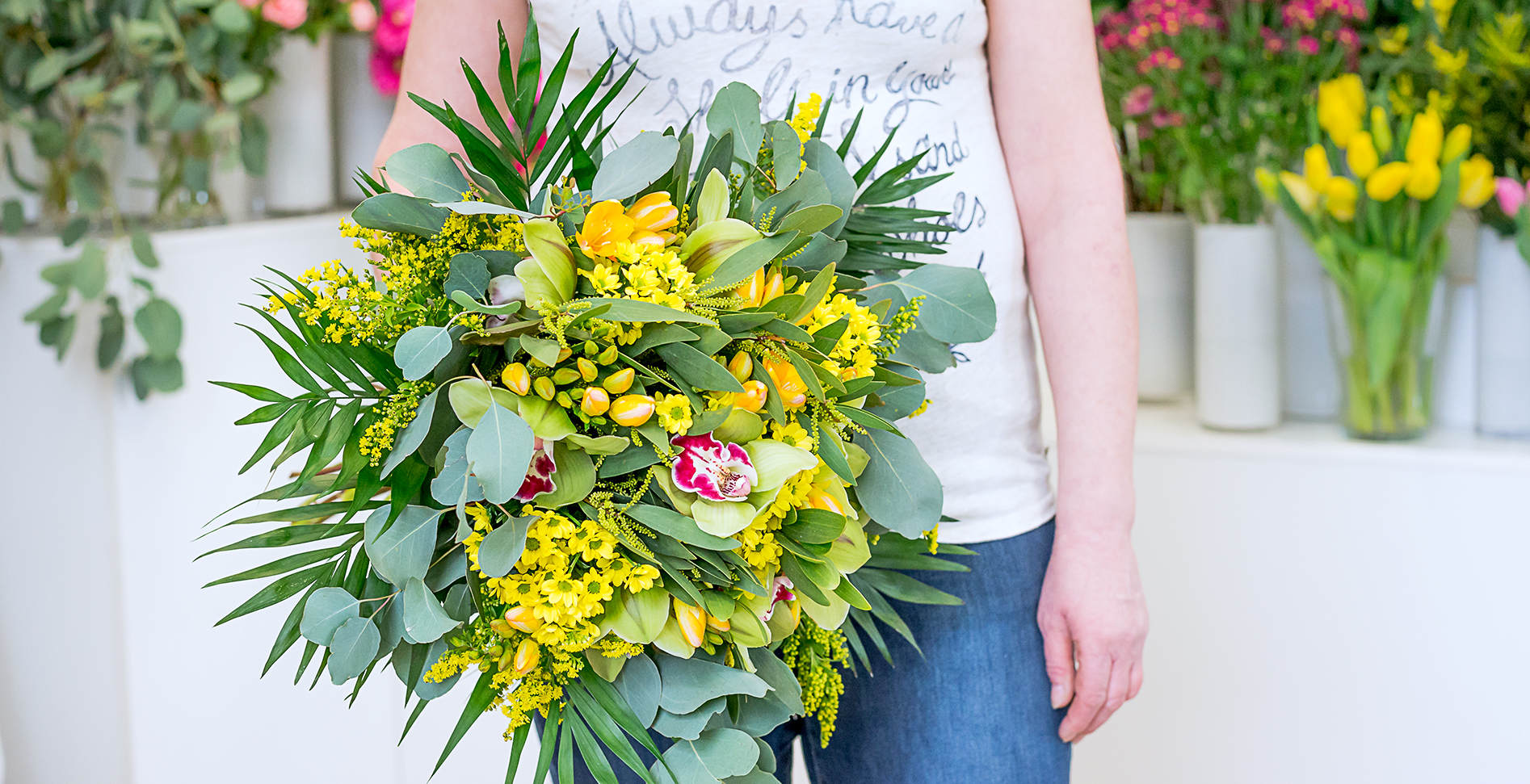 FLOWERS TIED,
DELIVERED
Buy flowers in Brno online, or visit us personally
Contact us
Flower shop FLORIS in Brno Kralovo pole (Palackeho street, near Semilasso) is here for you everytime, when you need flowers. We are doing floristry for every occasion. Everyday we offer cut and pot flowers at the highest possible quality, decorations, luxury artificial flowers and we provide flower delivery in Brno.
Designed by nature
made in Floris
Our priority are carefully selected and stylishly arranged flowers, which we securely wrap up and deliever to by you specified place in Brno. So you can rest assured to be happy by flowers beauty, your unique event become extraordinary.
From our online flower shop you can buy flower bouquets, funeral wreaths and rose bouquets. If you don't want to buy flowers with delivery in Brno online you can visit us personally in our flower shop in Brno Kralovo pole, near to Semilasso, where you can order or buy flowers personally according to your needs.
Brick-and-mortar store
Handmade
Brno flowers delivery
Flowers online in Brno
We provide individual services in the floristics area and flowers arranging. We tie wedding bouquets, funeral sprays and flower bouquets. We are offering cut flowers, indoor plants and decorations. For corporate customers we create arrangements and decorations according to individual needs.

Guarantee of our services quality are well-educated employees in florist branch, with long-standing experience, ready to answer your questions and fulfil your requests. If you utilize our service "flowers Brno online", or you decide to visit us personaly, we shall be very pleased to help you. Flower shop FLORIS, Palackého Třída 95 (near Semilasso), Brno, Královo Pole.