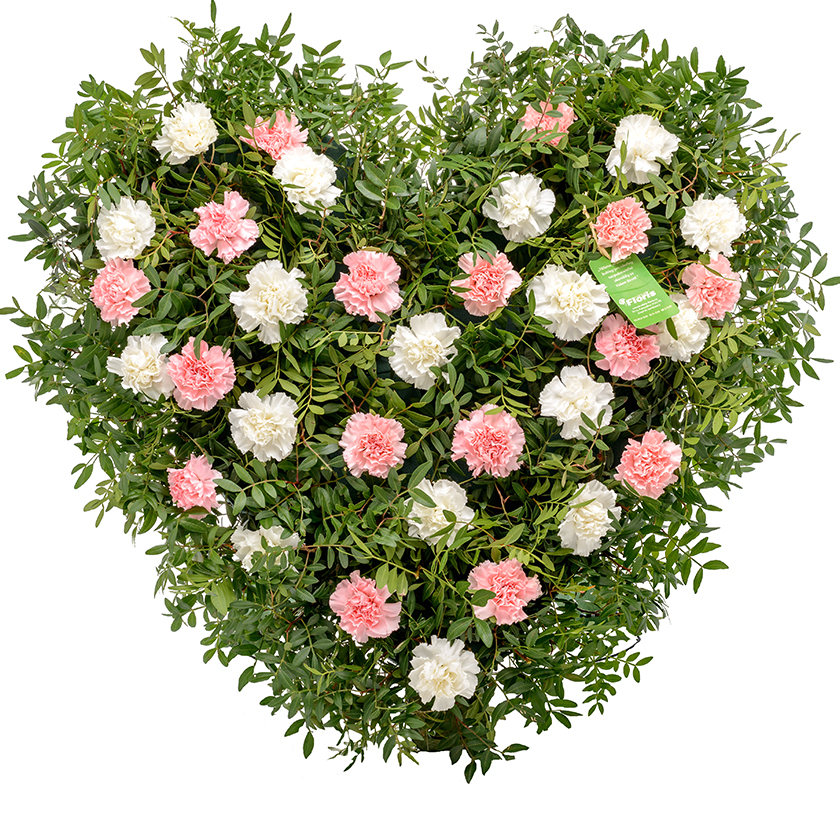 Carnation funeral heart
107.14 €
Funeral heart of carnations and lush greenery.
This heart has more color variants (initial color variant is pink and white).
Flowers lifetime and watering is ensured by water absorbing foam original OASIS®, with supporting stand.
Dimensions ca. h 75 x w 75cm.
If possible, store the flowers in a cool place to extend their life. Be careful not to get fruit in the reach of flowers (released ethylene speeds up the flowering process). If needed, support function of the water absorbing foam by irrigation.