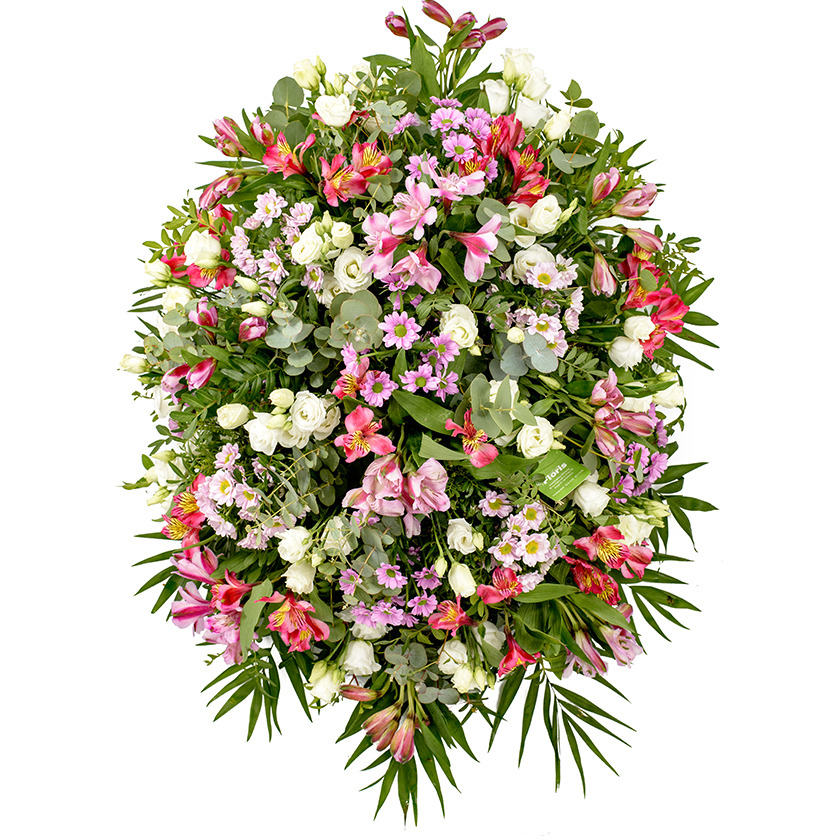 "Meadow" mix funeral spray
123.46 €
Arranged funeral spray of alstroemeria, small chrysanthemums (various variety), eustoma and mix of greens in like meadow style.
The bouquet has the shape of a ellipse and it is designed to stand.
Flowers lifetime and watering is ensured by water absorbing foam original OASIS®.
Dimensions ca. l 80 x w 55 x h 42cm.
If possible, store the flowers in a cool place to extend their life. Ensure that the fruit is not within reach of the flowers (released ethylene speeds up the flowering process). When placing flowers in a vase cut flower stems, use clean water and vase.