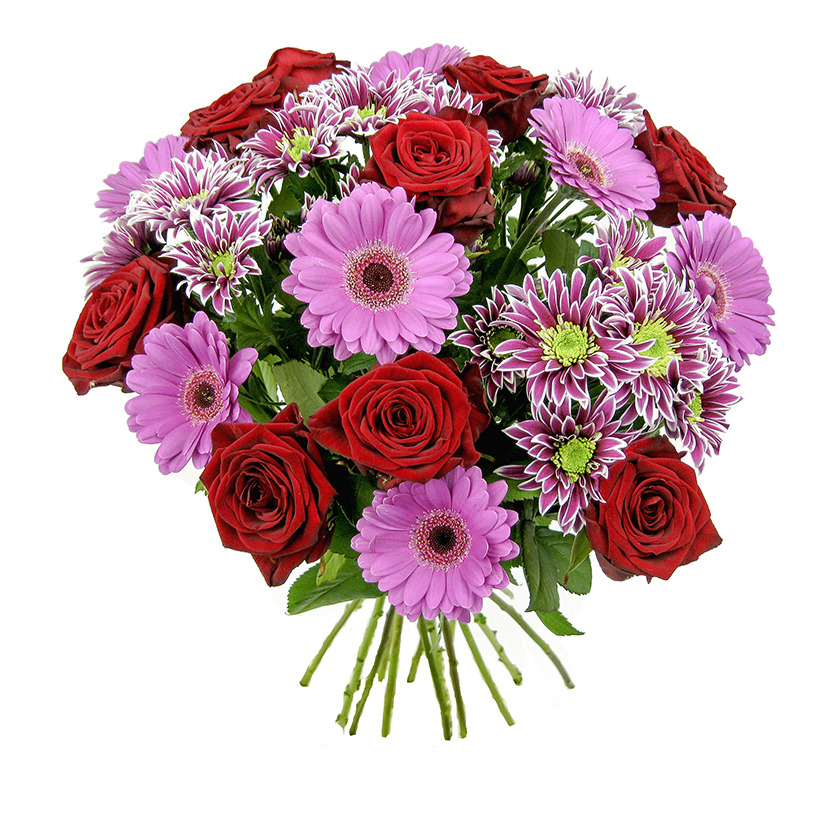 Red and violet bouquet "Charme"
47.28 €
Bouquet in intense tones of violet and red. Its charm gives out red roses, small violet gerberas, with two-color chrysanthemums.
The bouquet stands out with its simple elegance.
Dimensions approx. 35 x 48cm.
Cut the stems with longer oblique cuts, rinse the vase with water with an adequate amount of disinfectant. Place the flowers in a vase with clean water. Repeat the process at least every other day. Place the flowers in a cool place, without draft and direct sunlight, make sure that the fruit is not within range of flowers (released ethylene speeds up the flowering process).