Sausage
bouquets
Sausage bouquets and other atypical bouquets looks like bouquets, but although smells different. There is surprise inside, which would nobody expects. This way enriched bouquets gain advantage of gift. Combined with flowers or greens are fitting gift not only for womans and mens but also for children - Contact us
We tie // Offer
Sausage bouquets
Candy bouquets
Bouquets with vegetables
Bouquets from little something
Arranging small items into containers
FAQ
With regard to health safety regulations we are not seller of food. Sausages, food or other little something which you would want arrange inside bouquet, buy oneself - according to taste of recipient - and bring them to us one day before you need this bouquet. We will tie bouquet from them, to next day for you.

Choose only small, lightweight, non-perishable food solid consistency, vegetables are suitable (solid consistency). Candy should be one by one wrapped up, without liquid filling, bigger than 3cm.

Amount depends on you, unused food will give you back. You can inspire yourself in our sausage bouquets gallery below.

Bassic price for such bouquet made from greens is 300,- Kč, + added ittems according to your needs.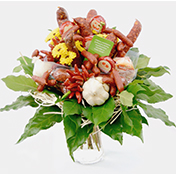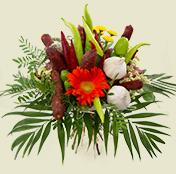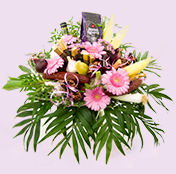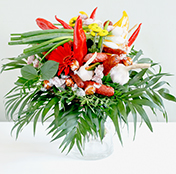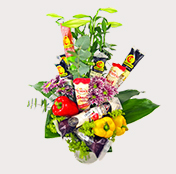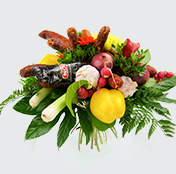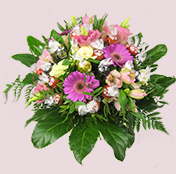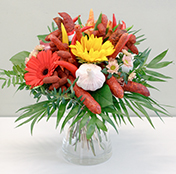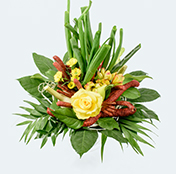 These types of bouquets can not be ordered online or by phone.

Due to the longer time to tie, the sausage bouquets can not be done while-you-wait.

For the above reasons, we do not deliver sausage bouquets.

Payment for these bouquets can be only done personally at our store.