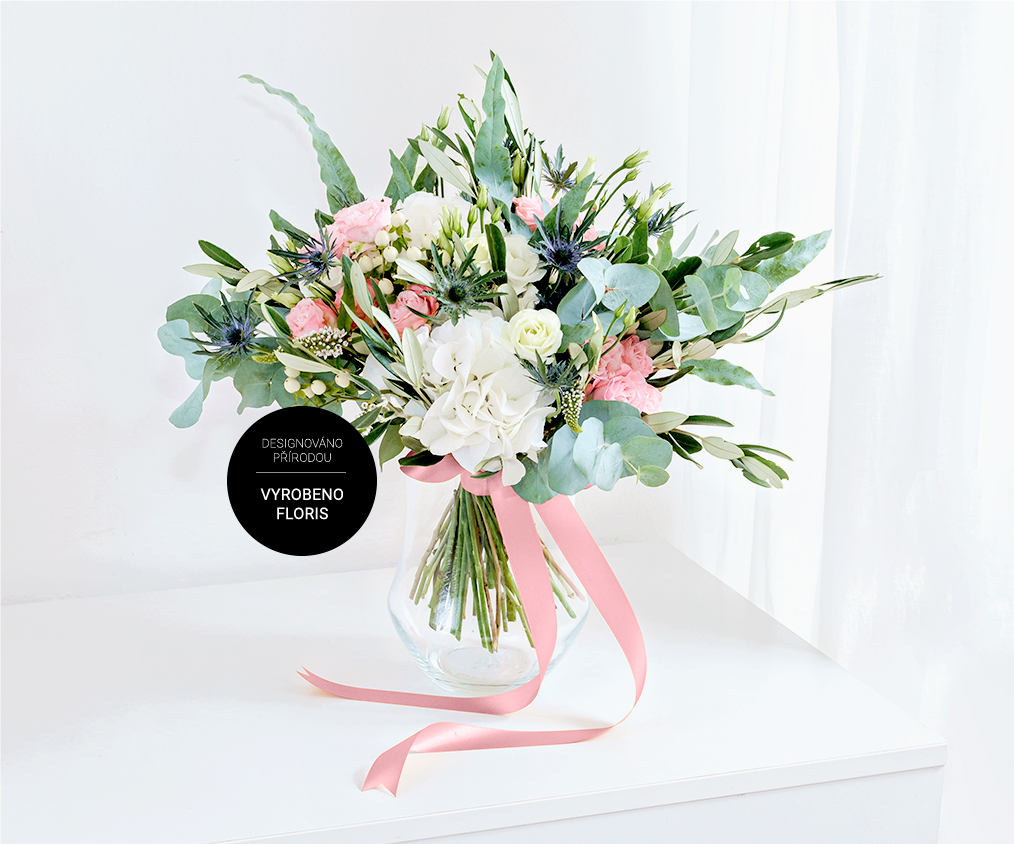 Wedding
bouquets
We will be very pleased to help you in choice of variety, color and shape of wedding bouquet. Wedding bouquet is possible to order according to your picture (e.g. from the internet). Contact us
We tie // offer
Wedding bouquets
Lapel flower
Bouquets for mothers, bridesmaid
Floral bracelets
Wedding car decorations
Myrtle, myrtle wreaths
Wedding table decorations
Pillows for rings
FAQ
Prices of wedding bouquets are very individual. According to season of the year, price affects used amount of flowers and flowers varieties. Average price of wedding bouquet "FLORIS" is 1500,- Kč. We are doing individual pricing only after all details (that we need to know for pricing) are clarified.

Flowers are substantially different goods - and because of your order booking - is good to place order as soon as possible, idealy immediately after you know date of your wedding cremony.

Yes, but it requires contact us by email - Contact us

Yes, if your order is higher than 9 000,- Kč you automatically get -15% of the final amount.